Office Hours
| | |
| --- | --- |
| Monday | 8am - 5pm |
| Tuesday | 8am - 7pm |
| Wednesday | 8am - 5pm |
| Thursday | 8am - 5pm |
| Friday | 8am - 1pm |
| Saturday | Closed |
| Sunday | Closed |
Meet Our Staff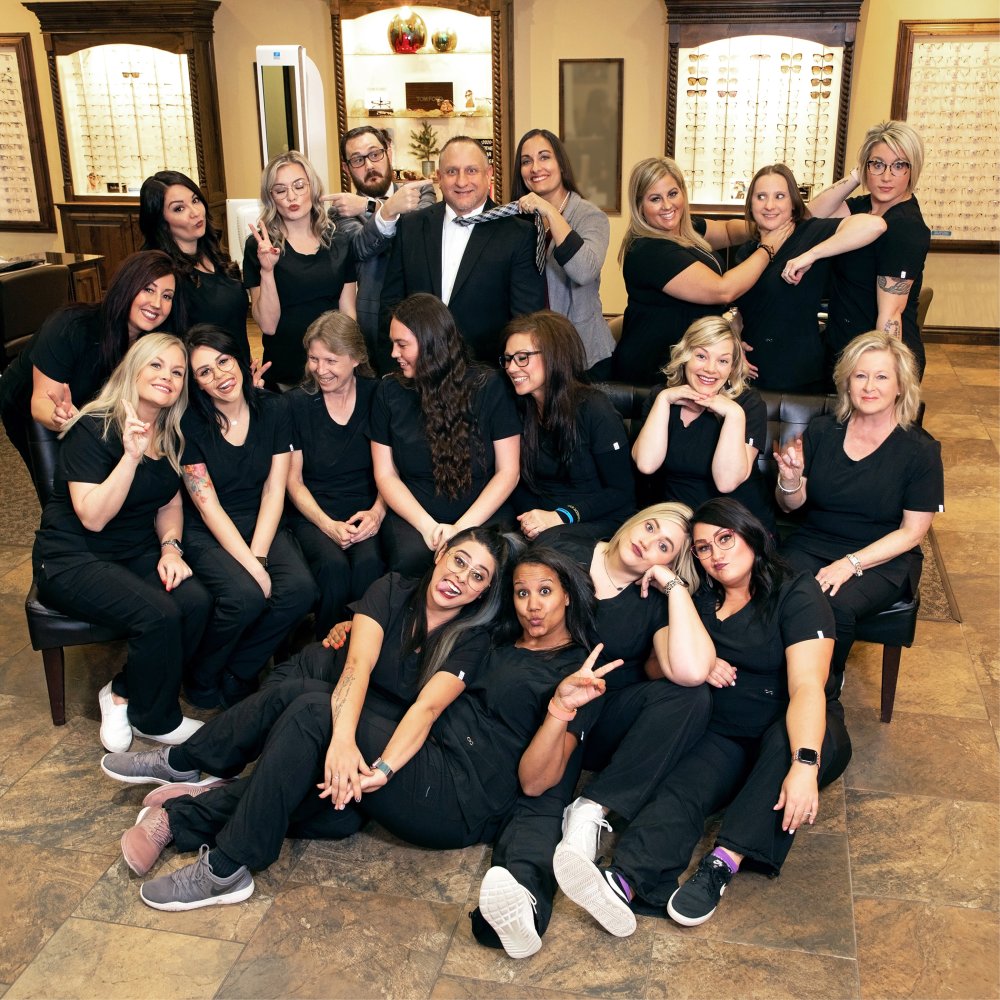 At Kennedy Eyecare, our staff is friendly and professional. Our commitment is to provide exceptional customer service to all of our patients. We take pride in our personalized care and strive to spend the necessary time with each patient to ensure a thorough well explained exam and a comfortable experience.
Our doctors are passionate about providing high-quality care to our family of patients. We focus on providing comprehensive eye exams, a large selection of fashionable eyewear, and the best possible vision care. Come in today to meet our staff and make an appointment.
Office Manager
Crystie

It takes a special someone to lead an energetic, passionate, and professional staff. Meet our office manager, Crystie Wesley. As there is no such thing as a "typical day" in our office, she handles a variety of daily tasks and interacts within each department with supportive and professional approach. She plays a vital role in our practice managing the business aspects of Kennedy Eyecare. With her leadership qualities she sets a "unique vibe" within our team. In addition to her numerous responsibilities she serves as the President of McAlester Main Street and is an active member of the Rotary Club in our community.

Our doctors and staff appreciate her positive attitude and warm demeanor as she helps to create our "Kennedy Eyecare Family".
Marketing / Social Media
Denise and Donna
We actively enjoy engaging with our patients and community. Through our Social Media we share, educate, connect, and provide product awareness. In joining our Kennedy Eyecare Facebook, Twitter, and Instagram page you will have the opportunity to personally connect with our optometric team. Our marketing specialist takes a personal approach as well to develop meaningful relationships with our community partners and medical professionals. By passionately listening and involving our team we can provide our patients and community with the latest information relative to their eye health.
Doctor Assistants
Our optometric technicians play an important supporting role to our doctors. Our technicians prepare each patient by explaining and administering tests to determine visual capabilities using the most advanced technology. They provide a sanitary environment and strive to help each patient feel comfortable and safe while assisting the doctor in meeting your medical and visual need.
Opticians / Dispenser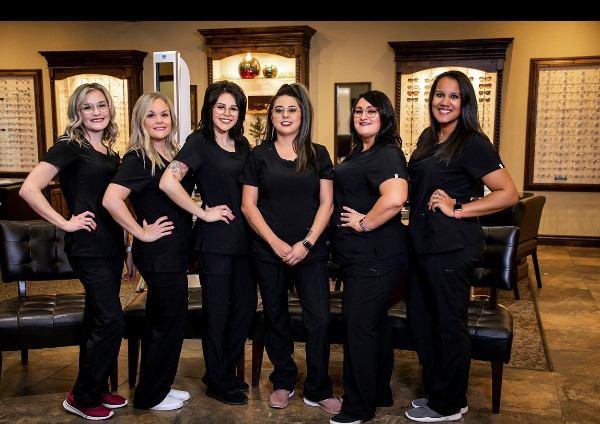 Our optical department is highly trained in giving our patients a one-on-one experience in selecting a lens and frame combination using the latest technology. Not only ensuring comfort and quality but a customized look...that will be sure to meet all your eyewear lifestyle needs.
Let us "Frame Your Style"!!!
Contact Lens Specialist
Whitney
Whitney is our Contact Lens Specialist. She has extensive optical experience prior to specializing in contact lenses. When it comes to wearing contact lenses there is no such thing as "one size fits all" so each patient will receive a personal evaluation to determine the best brand, comfort, and fit. While working with all ages she provides a comfortable atmosphere educating and training patients to properly insert, remove, and care for their contacts.
Insurance / Billing Specialist
Pam
Pam, plays a critical role as our Billing/Insurance Specialist. She has 20 years of Optometry experience with a wide variety of skills. She interacts effectively with medical personnel, insurance companies, and our patients face -to-face. Some of her responsibilities include coding, credentialing, accounts receivable, and billing statements to name a few. She is always positive and kind and eager to help.
Patient Coordinators / Scheduling Specialist
Our patient coordinators and Scheduling Specialist will be the first to greet you with a warm and friendly smile. They will help to navigate you in the right direction to assure your needs upon arrival are met. A few of their multi-tasking qualities include, managing incoming phone calls, efficient scheduling and registering patients, updating and maintaining confidential medical records, and offering general office support. With their organized and professional strengths they help provide a atmosphere that is friendly and personable. Everything about Kennedy Eyecare is designed from the patient perspective to ensure an experience, not just an appointment.