Own Your Own Look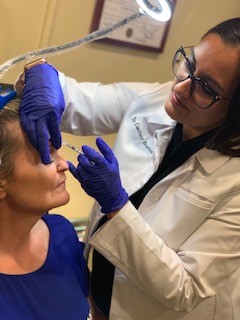 Botox Cosmetic is FDA approved to temporarily improve moderate to severe frown lines, crows feet, and forehead lines for a more youthful appearance.
Botox can improve--
Crows feet
Frown lines
Brow lines
Fine wrinkles
Our injection specialists are exclusively trained by the manufacturer in an artful placement of Botox, so you can place your trust in us to provide you smooth effective and most of all natural results.
What to expect from Botox injections: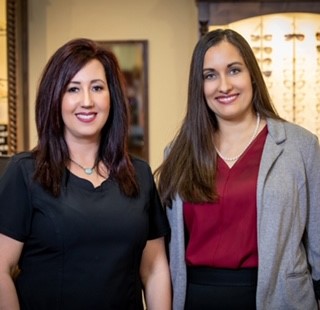 Dr. Courtney Bratton is a licensed Board Optometrist in Oklahoma, also certified in performing BOTOX COSMETIC injections. At Kennedy Eyecare, Dr. Courtney Bratton, will inject very low doses of BOTOX COSMETIC beneath the surface to temporarily reduce the underlying muscle activity which is responsible for visible results.
Patients can expect to see results within days after a treatment with the appearance continuing to improve for up to 2 weeks. Visible results have been shown to last up to 3 months or longer.
If you're interested in reducing signs of aging call or email our office for a Free Botox consultation.
Call 918-429-1400.